About Us
Our aim is to provide innovative and cost-effective infrastructure solutions to clients across various industries.
ABOUT US
Our latest Running Projects
At Kalyani Infrastructure, it is our mission to design, build & market Industrial Construction of international quality while assuring the highest possible level of gratification for our valued clients. We have furnished to the massive demand for construction in the areas for over 14 years proudly bringing them today to an international standard of living. Kalyani Infrastructure a pioneer in understanding and meeting the market demand has today positioned itself as one of the leading developers in Pune & all over the Maharashtra.
INTRODUCTION
Kalyani Infrastructure Running Projects
Kalyani Infrastructure established in 2010 in Pune, Maharashtra. Kalyani Infrastructure is India's leading industrial infrastructure developer across sectors, with a significant presence in the Maharashtra region, and carries great pride in being part of India's transformation. In a journey of 13 years, the company has reinforced its commitment by delivering large, technically complex infrastructure projects across all of India. The needs, expectations and satisfaction of the clients are Kalyani Infra's primary concerns. We accomplish this with the highest levels of quality and at the lowest possible cost to the customer. We have effectively assisted in the building of many types of industrial infrastructure across India in a very short amount of time.
Our dedicated employees and best-in-class assets, together with our engineering skills and capabilities, enable us to execute a range of projects, involving varying degrees of complexity, within scheduled timelines by reducing dependence on third-party suppliers for design, key materials, construction equipment, and other products and services in the construction and execution of our projects. In addition, we form strategic partnerships with our other infrastructure and construction companies when a project requires us to meet specific contract eligibility requirements, including technical or engineering experience or financial resources. We have been successful in delivering complex projects that meet the needs and expectations of clients. Through our commitment to quality and excellence, we have earned the trust of our client and established ourselves as a reliable partner in today's world of cutthroat competition.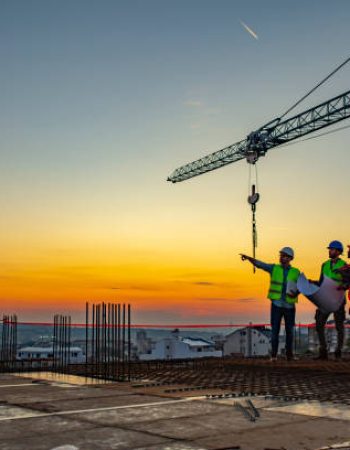 Our working process - how we work for our customers
Why kalyani infrastructure
What Makes Us Different